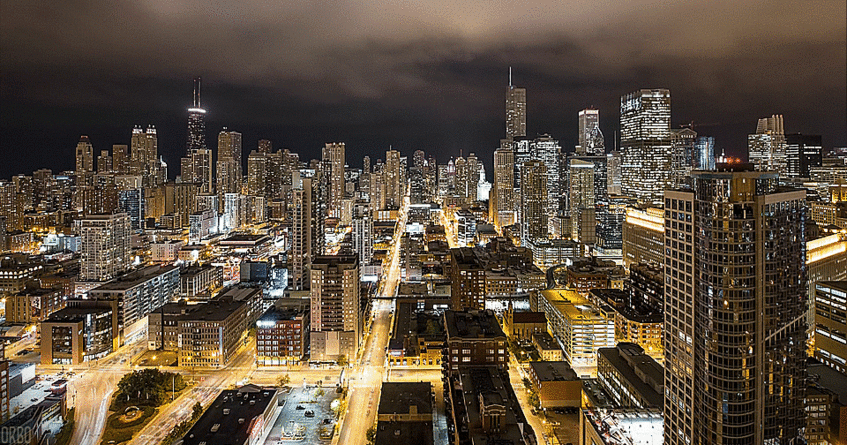 Becoming Unstoppable
​
Dreams are real. They form the basis for human development, creativity and evolution. Turning them into reality takes a little more effort than just hope. We all have dreams for the future. Goals that are ripe for achieving. Ever since we were born, we've wanted to impact the world in some way and stand out from the crowd. Every day we hope that someone will notice us and recognize us for some special achievement.
Changing your reality to fit your dreams is no simple task. Because reality is a ruthless tormentor, there will be few opportunities to take command. But if you take advantage of the few that exist and bar reality from within and without, there will be no stopping you. Put your idea into practice. Work towards achieving your goal, just dreaming is not enough. If you put the work in and do your best. You will see measurable results.
Remember, the first time you try you might not do it perfectly so don't over analyze your every action. Have fun and try not to get too caught up in achieving perfection. Even if you don't do well at all you can still have fun as long as you do your best.
Try hard and don't worry about looking stupid, you're probably going to make a fool of yourself the first time you try something, but as long as you brush it off and give your all you won't be teased or stared at. You will be laughing all the way to the bank. There is no telling how many miles you will have to run while chasing your dream. Don't give up. Don't let yourself be discouraged by anything, whether someone is putting you down or your attempts aren't going as planned keep trying. As long as you're passionate about the dream you are attempting to put into action you should be able to keep going and push through the tough spots. Always keep in mind, you can do it!
Will 2023 be the year of the LinkedIn business influencer?
By Anthony J James 02/01/23: As we all get back to the office - virtual or physical! - it's time to think about the calendar year ahead and to consider what's going to influence business in the next 12 months.
2023 has already been called the "Year of" for many things, including cryptocurrencies, artificial intelligence, sustainable energy, and deep tech. But after two years of uncertainty with the pandemic, as well as growing issues of distribution and logistics around the world, what is needed most is better communication and engagement.
So, 2023 may just be the Year of the LinkedIn Business Influencer.
I'm being quite specific here when I say, "business influencer", too. This isn't about Kim Kardashian and the myriad of insta-famous millennials with their filtered photographs, or dance-move enabled Tik-tok videos. I'm talking about business and product expertise. I'm talking about people who produce a variety of content, including LinkedIn video, virtual events, blog posts and other paid social media content, specifically to showcase processes, products and ideas that have a specific market or industry fit.
Business influencers tend to be people who accumulate a groundswell of support over time, by sharing useful and interesting content, and they have business experience either as high-powered business executives or as self-made entrepreneurs.
And they are not mere advertisers. Business influencers are passionate about sharing their expertise and judgement around products and services. Of course, they can amplify marketing messaging, but they know how to present ideas in a manner that will engage their audiences. And they can often imagine ways to showcase products and services in a manner that will better communicate value.
Because of this, business influencers are likely to be more effective in engaging and communicating with audiences. Customers and stakeholders are more likely to trust advocacy from business influencers, and they are more likely to act on the messaging they receive. Forget the conversion metrics of traditional marketing and advertising, where you might get results in months or years. Business influencers with highly engaged networks can get your message in front of the right people and get results in hours or days!
It probably should not be such a surprise that 2022 is likely to be the Year of the Business Influencer in any case. It continues a trend that's been around for a long time. Edelman's annual Trust Barometer has been demonstrating a clear decline in trust of media, governments and companies for some years. Instead, community confidence is being placed in experts and impartial third parties. Traditional media and public relations used to fulfill this role, but they are now widely perceived to be compromised. Instead, the appraisal of experts and impartial third parties is considered both ethical and reliable.
And with the rise of services like LinkedIn video - which could be seen to be a counterattack to a lot of the rubbish shared on 10-15 second video services - there are now easily consumed content channels for business influencers to share content that will help people build and sustain their companies after two very difficult years.
The very nature of LinkedIn is that people are looking for business news, and reliable information that will help their business. And it's certainly likely that business influencers operating on, or with LinkedIn, are going to be given more credence than business influencers operating only on their own platforms. So, it makes sense that businesses that want to engage and communicate better, will probably want to work with LinkedIn business influencers.
So, I'm calling it. I think 2023 will be the Year of the LinkedIn Business Influencer. And I think now is the time to establish connections with such influencers and help your business to thrive. Article source: https://articlebiz.com